My Team
When we made the decision to begin a business relationship, you placed your trust in me to help bring your plans to fruition. I am dedicated to providing exemplary service to you as well as prospective clients through joint efforts with my skilled team.
It is our mission through valued relationships, to work collectively with our clients bridging their today into a vision of tomorrow.
Bailey E Matthews
Associate Financial Representative
Office 651-456-9446

Bailey joined our team January of 2019. Bailey is in charge of managing Greg's calendar and helping clients schedule appointments. She also handles all Insruance related matters, from Life Insurance to Disability, to Long Term Care. Bailey holds her Life, Accident & Health license and plans to obtain her Series 6 license soon. She recently purchased her first home in Lonsdale, MN, where she lives with her boyfriend Dan and Golden Retreiver Addie. Bailey grew up on a horse ranch in Washington state, and now enjoys spending her time riding horses, kayaking, taking her dog for a run, and anything that keeps her active.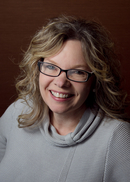 Rachel P Rondeau
We are excited to have Rachel join our team as of the summer of 2018 after working for two years within the Network Office in the FPS department.  Rachel brings a wealth of knowledge and talent being responsible for the integration and efficiency that encompasses our practice built from a foundation she developed through her more than 20 years in the banking industry.   She currently lives in Stillwater, MN with her husband where she enjoyed her most important job of raising their two daughters who are now attending St Olaf College and the University of Minnesota.  During the summer months she enjoys heading up North to spend time with family and during the winter months you will find her enjoying a hockey game or two.  Originally from Hibbing, MN, you had no other choice than to be a hockey fan for life!
Mandy K Baune, MBA, CFP®, ChFC®, CLU®, RICP®
Associate Wealth Management Advisor
Office 651-456-9446

My wife, Mandy, has been associated with the financial services industry and Northwestern Mutual since 1998.  As our family grew, we collectively decided to have her reduce her role in our practice in order to focus on our ever increasing activities at home.  Around 2011 she was excited to take a more active role and is back working with me to serve our clients.  Mandy works in conjunction with each of our staff to create various planning opportunities as well as with clients completing review meetings and assisting them with the implementation of comprehensive financial planning strategies.